The Best and Only Book You'll Need on Human Design (An Honest Book Review)
📢 A Human Design Booklist is at the end of this review.
There are a ton of other Human Design Books that will help you understand this deep and detailed teaching, but not all books on Human Design are authorized, so be mindful that books not written by Ra Uru Hu himself, may contain misinformation. 🤐
So here's the deal,
This is the best Human Design book you will ever need if you want to learn what Human Design says about your Personality and Design.
Period. 👇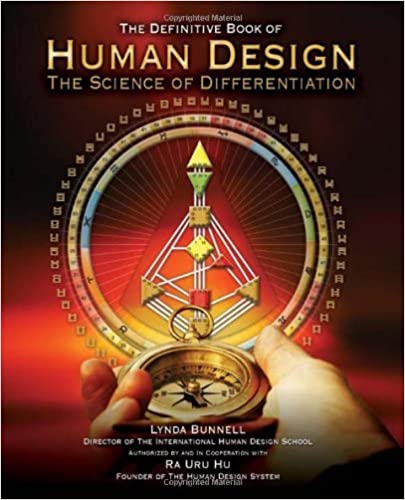 But Wait!
That doesn't mean other books about Human Design aren't important, it's just that reading about Human Design is kinda dry and doesn't really offer the detailed personality and design analysis you're probably looking for.
Look,
Human Design is a science and it is written from a heavy left-brain perspective. (I'm talking about Ra, here, lol)
I mean, I like it, but let's be real, Human Design is not for everyone.
So because it's a science and uses physics, biomechanics, and even quantum mechanics, it can take many years to understand all aspects of the Human Design System.
Boooorrrringgg!
This is why I recommend this book, it's easy to read (because Ra had a co-author, Lynda Bunnell) and this book covers Every Detail about Your Personality and Design!

If you're ready to turn your conditioned sad self 😌 into an elevated, self-accepting, and most importantly… an authentic human…😁
Then, you've finally found the book you were looking for!
The Definitive Book of Human Design The Science of Differentiation will show you all the essential meanings for understanding your Genetic Human Design.
This book renders the potential of your true inner power…
Damn, I sound like a commercial. 🤣
And if you're on a path of self-discovery this book will definitely take you to the true essence of your core self. This one book will easily help you see your conditioned areas, and with a little inner work, you'll soon be living life as an elevated and Inspired Human….

Reading through the pages of The Definitive Book of Human Design, you will become amazed at how detailed this book is. I just know it! (I mean this book has over 200 five-star reviews on Amazon!)

I guarantee you, this book will bring many enlightenments about Who You Truly Are!

Benefits You'll Get From Reading This Book…
✔ Learn how to identify the areas of life you were conditioned in
✔ Discover in detail everything you see on your Human Design chart
✔ Uncover parenting tips, relationship secrets for your type, and more!
To be honest, I sent back 2 Human Design Books I bought on Amazon, (yeah you have 30 days to send it back. So no worries about that!) because this book was everything I was looking for and everything I needed.

And as an independent parent, I don't just have hundreds of dollars to blow on Human Design books. (😐Authorized Human Design books are expensive yo!)
I mean yeah, this book isn't cheap either, but it will save you money and time because you won't need to buy an expensive cookie-cutter report online. (Shhh…don't tell people I said that)

Because this is a real review, Let me share with you some pics of the Table of Contents, just so you know what information you'll get from this book alone.
See, this book at $50 covers everything about yourself and everyone else around you.

👉 You can do Chart Analysis to understand how to raise your children according to their design, plus you'll understand your spouse, parents, teachers, co-workers, etc. a whole lot better.
I mean think about it, the value of this book is way beyond $50 and I truly and honestly urge you to buy this book.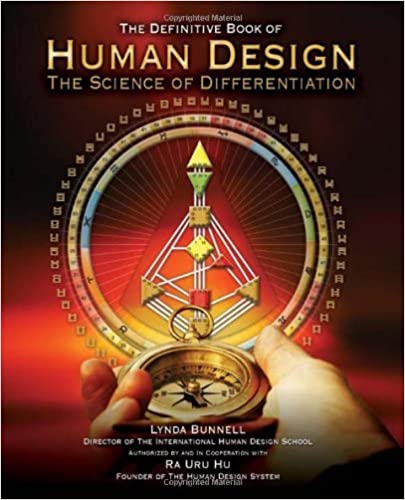 It's a one-time buy with a lifetime of information!

Oh, and when you buy it be sure to let me know what you think and how it has helped you understand your personality and design better!

Happy Reading!!
-Desiree
More Human Design Books
The Complete Rave I'ching
The Complete Rave I'ching, outlines in detail Every Hexagram, Gate, and The 6 Lines for each hexagram. This book is must-have if you want to understand in detail the 64 Hexagrams and what the activated lines mean in your Chart.
The Global Incarnation Index Incarnation Crosses
The Global Incarnation Index Incarnation Crosses explains each Incarnation Cross in detail. Expensive huh? I know but what price would you put on learning your purpose and what your overall life will eventually evolve into?
Well, Because we're sharing secrets…. This book is cheaper and I'm sure the author copy and pasted most of what is in the Global Incarnation Cross Index. (If you have the Scribd app, this book is on there for FREE!)
The Book of Destinies: Discover the Life You Were Born to Live
The Book of Destinies presents in-depth profiles of the 192 Life Themes that encompass humanity.
Not ready to buy Books on Human Design?
Check out the Resource Page and JovianArchive.com for FREE information to help you understand your personality and type, and unique human design.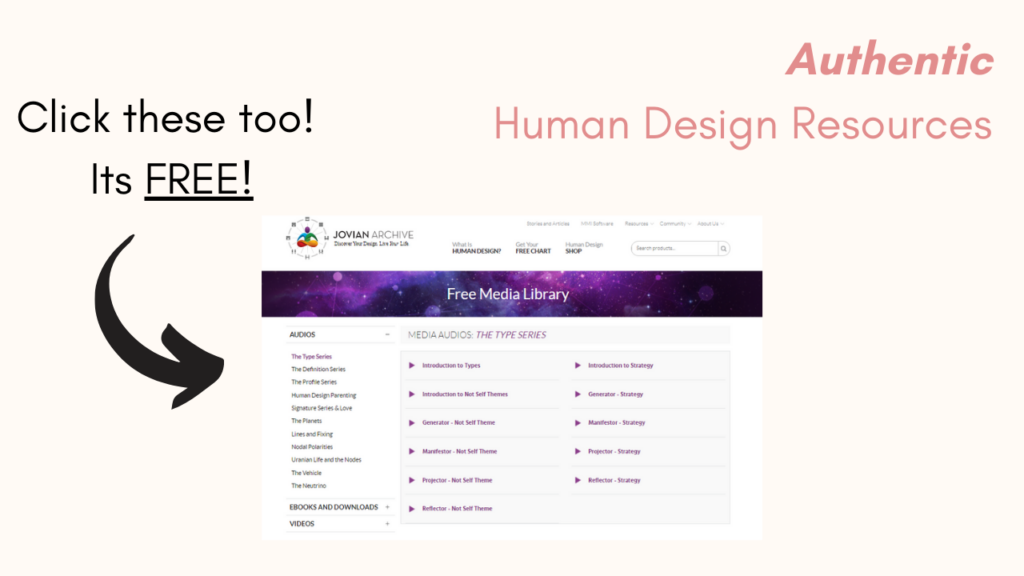 And Yes there is a minor Disclaimer: As an Amazon affiliate, I earn on qualifying purchases. This allows me to provide you with exclusive sales on products and keep this content free. Thank You and I appreciate your support! ❤