Binary Consciousness in Human Design: Meaning of the Black & Red in Your BodyGraph
So you see the black and red in Human Design and you're like what does this mean?
Well, this is actually very important to understand because once you understand your binary consciousness, you'll understand the mind-body connection, even though your mind and body are functioning of two different conscious energy waves.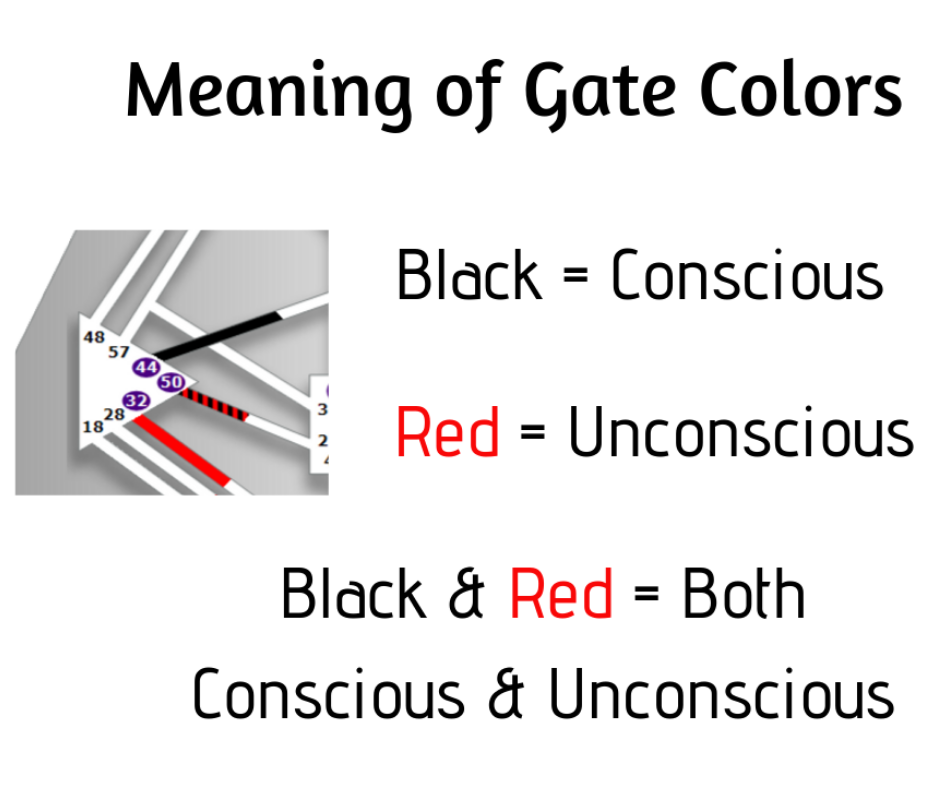 Example of Red and Balck (Ra Uru Hu's Chart)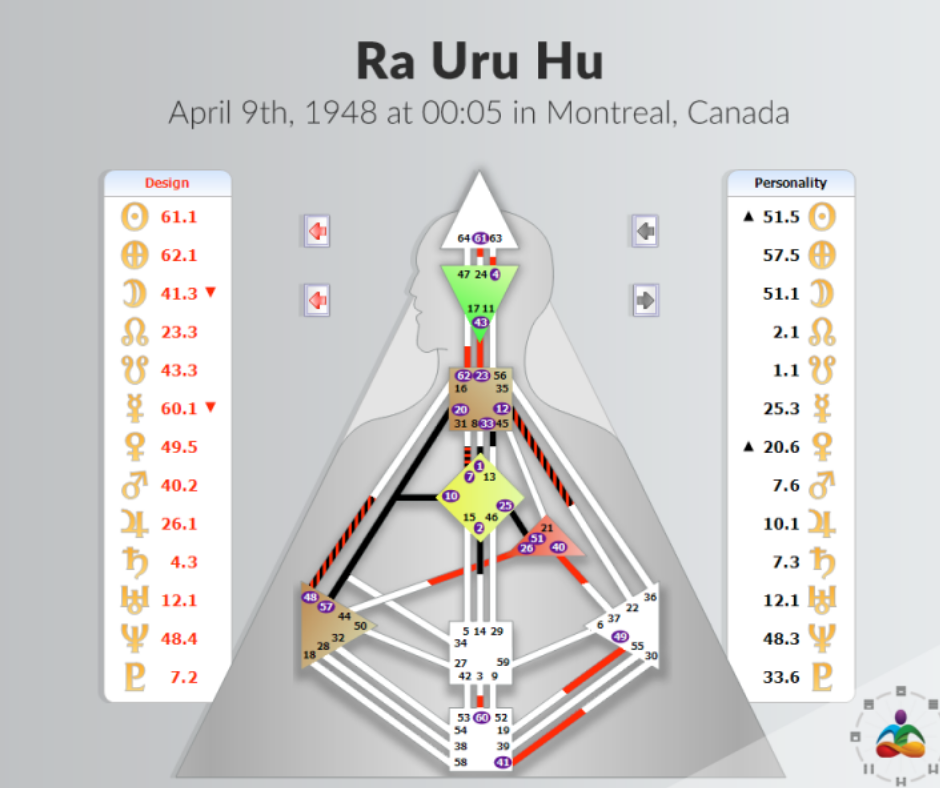 The Red in Human Design
In Human Design, your Being, aka Body is your Design. This is what you see in RED.
Your Design is your Scientific Genetic blueprint. Everything that you see in red is in your DNA. (This is why there are 64 gates to represent each codon of DNA and there are more scientific teachings of this in Human Design. The problem is that modern science hasn't caught up yet)
Everything in Red is the physical representation of you. And the kicker is that Your Design is all unconscious. You cannot become fully aware of the things you see in red.
See in Human Design, your body is your vehicle. This is how you are able to experience a biological life.
Your body will drive you toward all the right places and things if you are operating correctly. To operate correctly you have to be living an authentic life and following your Strategy & Authority will lead you there.
Now, each number associated with what you see in red is a Gate with an activated line. Gates and their themes are derived from the Rave I'Ching.
You can read more about your Gates and Lines in the Forum.
What You Should Know About What You See in Red
The Keynotes of what you should know about seeing RED in your chart are as follows:
This is directly tied to your DNA
This is part of Your Design/aka Human Body
This is unchangeable
This is the part of your existence that ceases to exist after you die
The Black in Human Design
So if everything you see in red is unconscious, then everything you see in black is your consciousness, aka, what you can become aware of.
And because this is your awareness potential, you can conceptualize it, you can change it, dismiss it, or even let the ego rule over it.
Now, this brings me to the problem with awareness and conceptualization. Conceptualization is not awareness and this is where things get tricky and why people have a hard time awakening to their True Self.
The mind wants to take over and explain everything which leads to attachment and a false identity or who you truly are.
In order to become aware of your awareness/ consciousness and the separation that exists between your awareness and your mind, is to meditate or slow down your thoughts so you can observe and not act.
You will need to experience the phenomenon of your mind continually turning thoughts and also notice that you are not affected by this. It requires a lot of stillness in a person, but you can do it. This is why meditation and mindfulness are so big right now because it allows the opportunity to become aware of awareness.
What You Should Know About What You See in Black
This is your Personality
This is what you can become aware of
This is the part of your consciousness that lives forever and ever
This is your Awareness Consciousness (Your ability to perceive without conceptualization)
Now What?
I know this can all be confusing and it may take time to fully understand your binary consciousness. A great way to start is to recognize your body and notice how it automatically does what it does without your mental effort. This is your Design Consciousness working.
Also, practice meditating and slowing down your thoughts so you can become aware of your Eternal Consciousness.
With love, 💙
-Desiree